Been gone for a minute, but I've returned to bless you with the thoughts of a genius (ME!!)
Really diggin what Wale been doing musically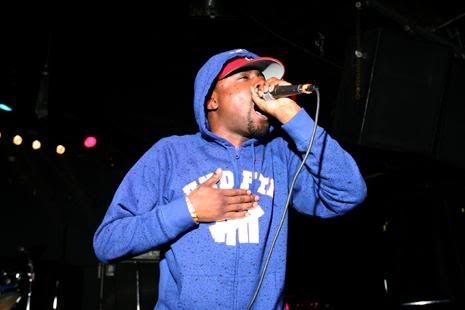 Check this tape ENTITLED: Back to the Feature,MOSTLY produced by 9th Wonder, its TOUGH!
This mixtape has several different artists on it doing their thing! Well the title of the mixtape gives that away obviously, like Nas would say "It Aint Hard To Tell"! Some of the more popular appearances include 3 of the 4 members of Slaughterhouse (Joe Budden, Royce da 5'9, and Joell Ortiz), new Roc Nation artist J.Cole, 1/2 of Blackstar Talib Kweli, 1/2 of UGK..Bun B, Young Chris and Freeway of State Property and Currensy (former Young Money member)
All of these artists provide stellar lyrical performances and give diversity to this project.
Wale definitely displays that he has BARS and shows promise by contributing to LYRIC DRIVEN HIP HOP!!
Enjoy.