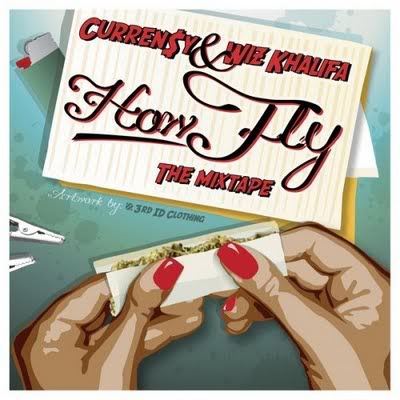 Pittsburgh's Wiz Khalifa and New Orleans' CurrenSy The Hot Spitta have composed a mixtape displaying their "fashion forward" rap styles and has been longly anticipated by their fans. CurrenSy was formerly a member of Lil Wayne's Young Money and has collaborated with a younger Wiz Khalifa in an effort to maintain the heavy internet buzz that they've both earned.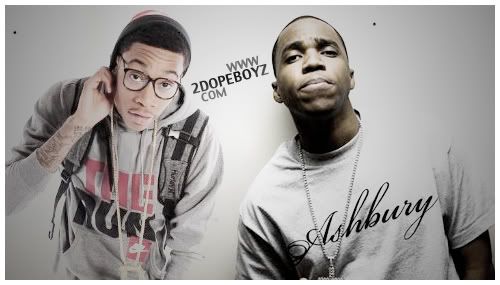 DOPE: "The Life" is the HARDEST track on this WHOLE PROJECT! The eerie dark production kept my head nodding consistently (timeout). The stellar production of this song sort of sets it apart from others in a good way. Wiz keeps up with Spitta lyrically which makes for a great performance. It is not often you hear these two on this type of beat and they both delivered exceptionally well. The only flaw of the song was the LACK of verses, it kept the audience in need of more!! "Over the Building" discusses the haters and suggests that they should be disregarded due to the success that both of these artists have attained. Both artists perform equally well as far as the bars are concerned and Wiz comes thru with a great hook which makes for another exceptional song. Other standout tracks include "Checkpoint"and "Car Service"(both songs have been leaked prior to release of "How Fly"). The following songs are also solid efforts from Spitta and Wiz due to the substance of both of them. Both "Planes" and "Drunk Dialing" focus on their female audience. These tracks highlight there ability to make conceptual records with an actual point and meaning behind them.
Weak: Main problem with "How Fly" is the lack of bars on each song and it ultimately having only 15 SONGS on it. This is a mixtape! Designed to give the fans that fix they've been fiending for. Fans deserved more of that potent product, ESPECIALLY since there was such a delay which only built more anticipation for this project. "All Over" was an utter failure concerning both the production and lyrics. I had to play it OVER and OVER several times to critique it. While it was playing I FORGOT IT WAS ON! Very boring and forgettable. Tracks like "In the Middle" and "Layover" are both mediocre possibly because CurrenSy's verse was first and Wiz's following verse didn't quite keep the WAVE flowing. Spitta should definitely be the one to finish the song since he is the VETERAN of the duo and more seasoned lyrically. Wiz should begin the song strongly, delivering the jabs in order to set up CurrenSy for the knockout!
CONCLUSION: Overall CurrenSy had the lyrical edge but Wiz didn't seem to fall far behind. Each of there flows work well with the production. CurrenSy shows experience and that he is more of a seasoned artist lyrically and excels with his delivery. Lines like " flow sick I need a checkup, I flow sick thats how i got my checks up" display Currensy's clever way with words. But of course this isn't competition between the two. Their collective efforts compliment eachother well and where one lacks the other picks up and fills in greatly. The best songs occurred when Wiz made the hook and both teamed up appropriately and delivered quality BARS. The production fits the overall theme of of the "How Fly" tape and each artists' dinstinctive style. The duo is at their best when Wiz sets the tone with a strong verse and CurrenSy sprinkles that adobo spice to it at the end. Overall this project has a smooth feel and fans of either or both artists should be satisfied with efforts aside from how SHORT each song was.
3.75 of 5 = Solid effort but needed more verses and songs.
Judge for yourself.
Check video out
http://www.youtube.com/watch?v=yz0as4Y1UQk