Being one that prides himself in my heavy interest in what i like to call "real" hip hop, I am disappointed in my self DEEPLY, for me to JUST learn that LITTLE BROTHER IS DOPE!!!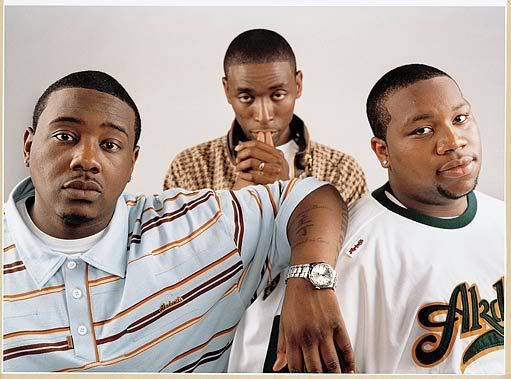 9th Wonder is a freak with the production and his soulful samples are crazy! Personally, his beats take me back to that 90's feel with hip hop. . .I feel he is so dope that if you DONT have a 9th Wonder track on your album. . .YOU ARE NOT HIP HOP!!! Categorize yourself with another genre if you never spit over or actually worked directly with a 9th Wonder beat. . .lol
Phonte and Big Pooh lock in with the bars and shows actual substance lyrically. . .the South(North Carolina)has some spittas!!
p.s I found that 9th Wonder is no longer witht the group but the following video is when they were all together. .
Check out the video that introduced me. . .