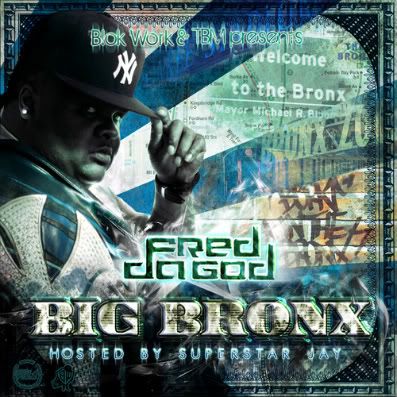 Sheeeeeeeeeeeesh Fred is a animal!!!! If you aren't acquainted already, please get familiar!!! The metaphors are unmatched, I honestly don't think there is a rapper out there that has more clever metaphors than Fred.
After completing this entry I reached out to him via twitter so he could see this and here's what he
said
I point that out cuz he seems like a humble dude and I admire people that are humble especially when they're as talented as he is.
Follow him on Twitter:
Fred Da GodSon
Listen Here
Fred Da Godson "Big Bronx" Mixtape