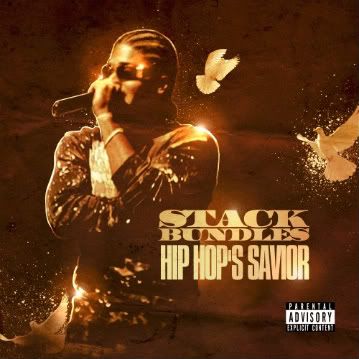 Its been about 3 years since Stack died, man does time fly. I remember when I found out I was with a joint while surfin' the net and my jaw dropped, I was like "yo we gotta listen to stack to pay homage"...lol she probably wasn't feelin' that idea (you know how horrid females taste in music is...smh) but who cares, you already snow LiymAvel the great let that Stack ride anyway. Tomorrow some unreleased Stack Bundles entitled "Hip Hop's Savior" is supposed to come out (not sure if it will be up to d/l or purchase)(
Editors Note:
It's currently on itunes) but either way I gotta support...Stacks was ill. Check out
"Rock Scrams" by Stack Bundles
and
"Can't Take That From Me"
which will be featured on this project.
Stack Bundles - Cant Take That From Me
Stack Bundles - Rock Scrams
Here's one of my personal favorite throwback Stack joints.
SSSSSSSquadddddd Up! Chea!!!
(He carved Ali Vegas lol)
R.I.P Stack Bundles